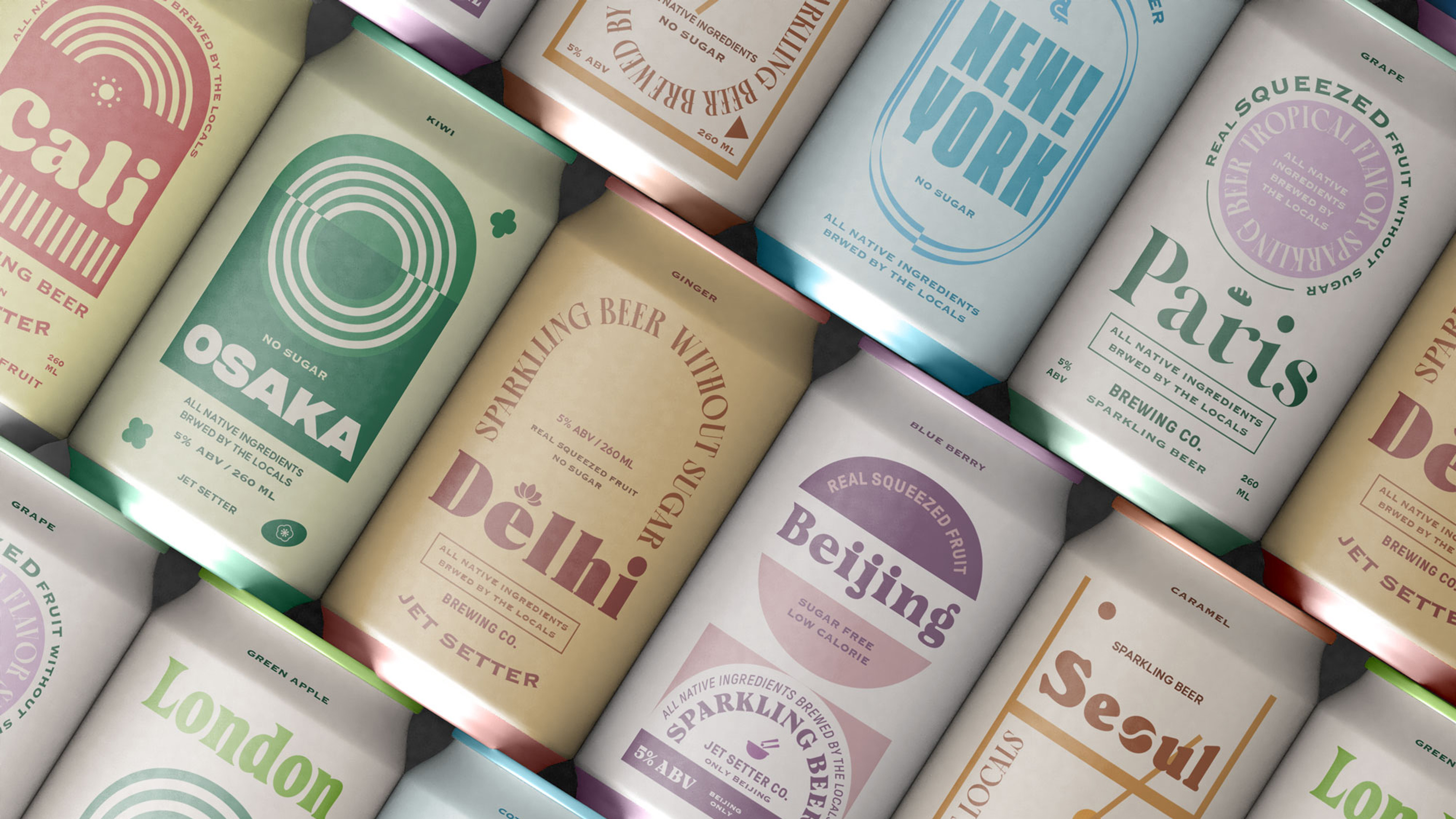 Jet Setter

Brand Identity 2020


AWARD
- Communication Arts
(Typographic Excellence)
Jet Setter is a modern beer brand inspired by cities worldwide. Each can has an icon that represents a city. The design suggests the cultural influence of the '80s, as if traveling there. The fonts vary depending on the city. Each can has a different font, evoking each city's vibe. For example, for California, the abstract shape of an arc represents the sun. The low saturated colors give comfort and strengthen the identity, even though each color is different.