---
Noguchi Museum


Brand Identity, Type Design 2022
The Noguchi Museum is a museum and sculpture garden in New York City, designed and created by the Japanese-American sculptor Isamu Noguchi. Known for his abstract and organic stone sculptures, Noguchi was inspired by more reduced form, focusing on abstract & modernist approaches to incite emotional reactions. I designed custom typefaces molding into abstract shapes, forming a complete aesthetic vision and simplicity.
---
---
Campaign

The primary color for the 40th anniversary campaign is gold, chosen to emphasize the enduring quality of Isamu Noguchi's abstract stone sculptures and the museum's rich history.

The use of gold also highlights the connection between precious metals and stones, which are valued and cherished over time due to their durability and timelessness.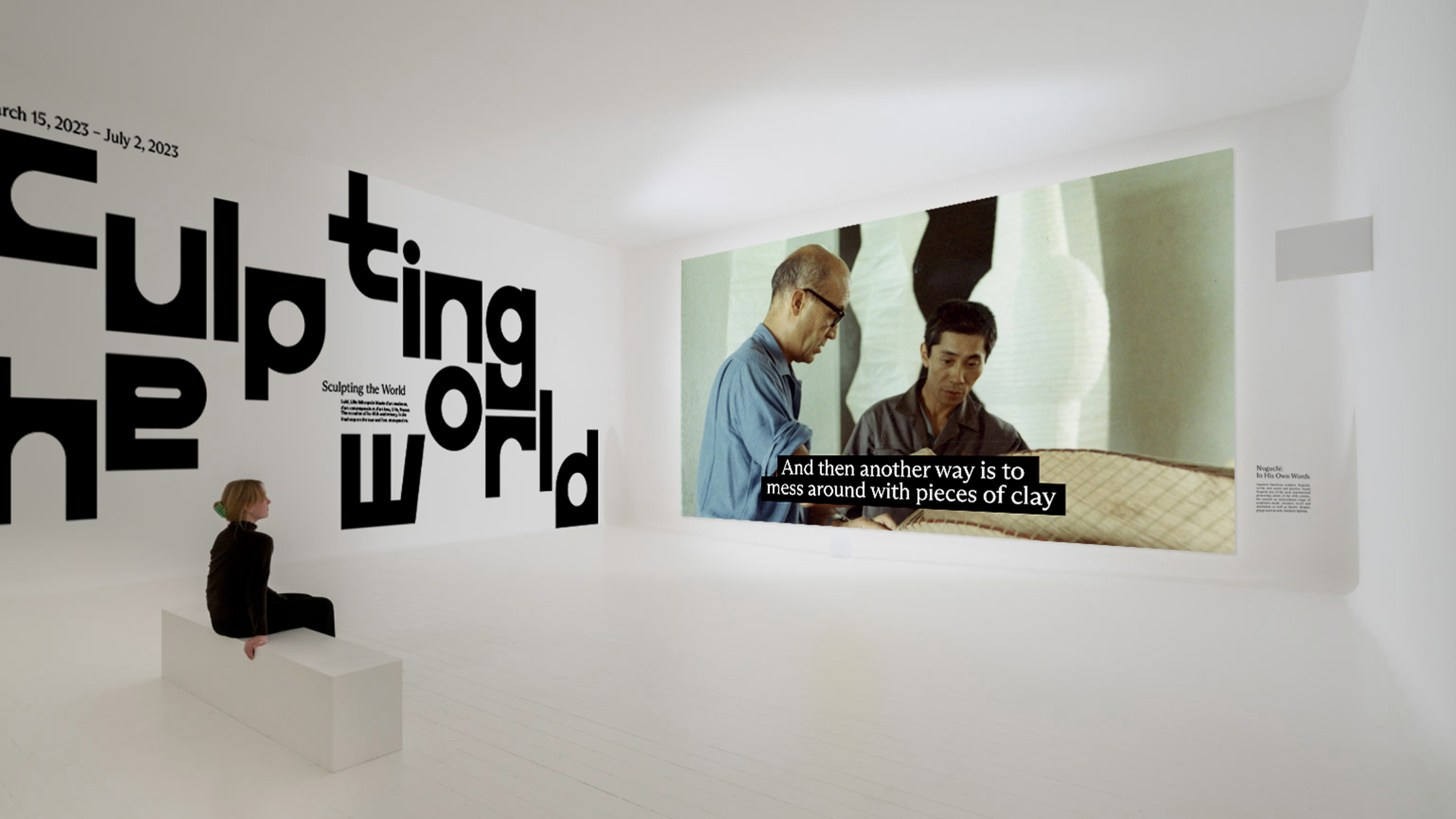 ---
Virtual Noguchi Garden


Expanding the rebranding of Noguchi Museum by creating immersive art with VR.

It will be an opportunity to showcase the museum graphics and how it blends with the typeface, which itself is suppos
ed to look like a piece of the museum.